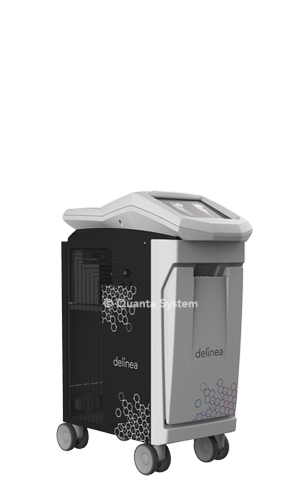 The Latest Body Contouring Device specifically designed with Mixed Technology
Delinea Body Contouring Indications
Delinea is the first device in its kind, combining energy delivery not only through light but also through electrical stimulation for:
Non-Invasive Localised Adiposity
Skin Laxity prevention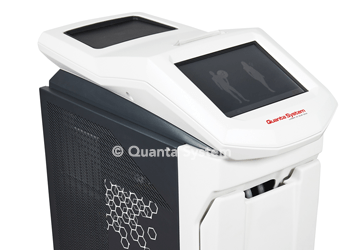 Delinea Body Contouring Overview
DELINEA is presently the latest, most advanced body contouring technology from leading Italian laser manufacturer
Quanta System
. It delivers heat and energy to the targeted area for significantly optimal results with no downtime and no operator required.
The current Aesthetic Market trend is now focusing on body shaping technology specifically designed to completely remodel the localized fat deposits. The cutting edge technology present in Delinea is the synergic action of both the infrared Technology and the EMS stimulation.
Delinea certainly represents a real turning point for the entire Aesthetic Market leading your center to an unrelenting success.
Operator Free System
Non-Invasive body shaping with No downtime
Powerful Infrared Technology Combined with EMS Stimulation
High patient satisfaction
No Consumables for Excellent ROI
Not limited to applicators therefore suitable for all body shapes
Lunch-time sessions (15-30 minutes)
Integrated Sapphire Cooling technology for safety and comfort
Treat all body types with no BMI restrictions