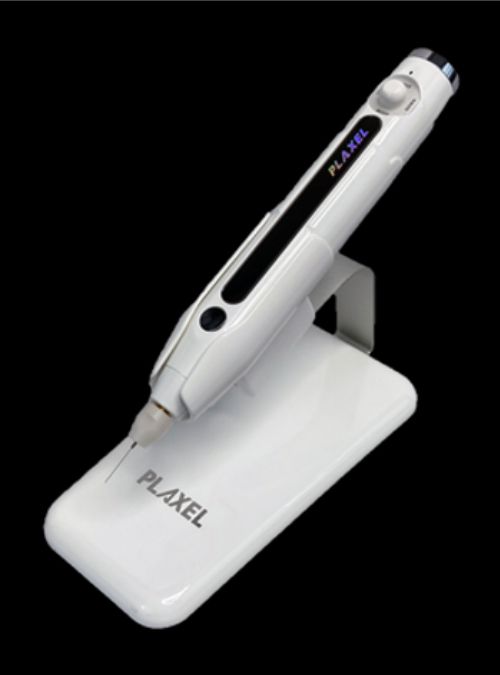 More functions, convenience, less pain, and increased effectiveness with the best energy control system.
PLAXEL is a plasma pen system developed to minimize PIH and maximize the lifting effect. The device can be used for eye lifting, wrinkles, scars, stretch marks, wound healing, and drug absorption, taking advantage of the plasma arc on the skin. The plasma pen device offers convenience and simple treatment with unparalleled results.
Plaxel is true plasma technology.
You will see that the dots are white instead of red immediately after treatment, because the plasma actually enters the epidermis. It does not burn the surface of the skin. There is no smell of burning skin and no bleeding. We have a great video on our website that shows you how the treatment looks very different. We also have a fine line-erasing ball tip, and a cold plasma tip used to infuse products more deeply into the skin. No one else has this cold plasma technology yet.